Jeff Bezos, the founder and CEO of Amazon, is one of the richest men in the world. With a net worth of over $100 billion, he is often considered the most influential businessman of our time. Bezos has recently announced that he will be giving away most of his wealth to charity. In a tweet, he wrote: "I'm committing to giving away $10 billion to fight climate change." "It's going to take a long-term commitment and substantial resources to fight climate change." This pledge is one of the largest charitable donations ever made, and it could have a significant impact on the fight against climate change. (Also Read: Twitter boss Elon Musk is "not above the law," a US regulator warns.)
Who is Jeff Bezos?
Jeff Bezos is the founder, president, and CEO of Amazon, an online retailer. He also owns the Washington Post and Blue Origin. He has a net worth of $131 billion as of March 2018.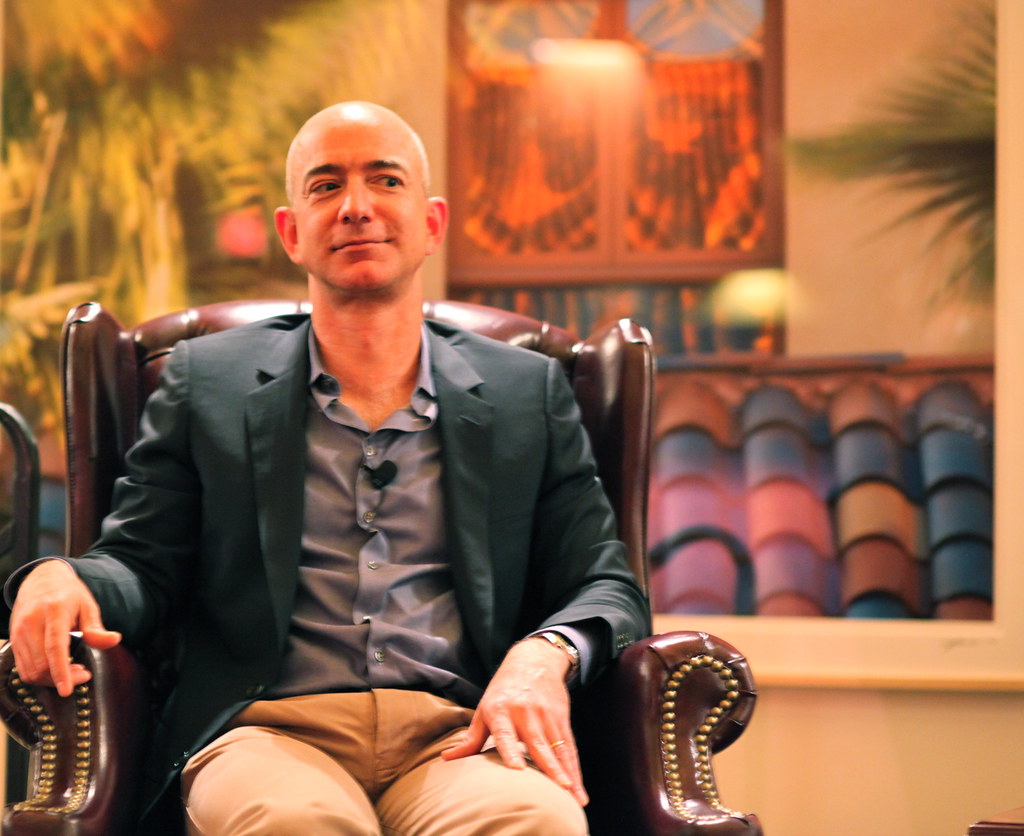 Bezos was born in Albuquerque, New Mexico, on January 12, 1964. He is the son of Jacklyn Gise Jorgensen and Ted Jorgensen. His mother was a 17-year-old high school student when she married his father, a bike shop owner. Bezos was raised in Houston, Texas. He attended River Oaks Elementary School in Houston from the fourth to the sixth grade. For high school, he attended Miami Palmetto Senior High School. In 1986, he graduated from Princeton University with Bachelor of Science degrees in electrical engineering and computer science.
In 1994, Bezos founded Amazon in Seattle, Washington. He launched the website as an online bookstore but soon diversified to sell DVDs, CDs, MP3s, software, video games, electronics, and other items. Amazon has since become one of the world's largest online retailers. It is also the largest Internet company by revenue in the world.
Bezos has also diversified his business interests outside of Amazon. In 2013, he purchased The Washington Post for $250 million in cash through his holding company, Nash Holdings LLC. In 2015, he started Blue Origin, a company that makes rockets and provides spaceflight services. Blue Origin is working on technology to make it possible for private rockets to take people into space.
Why is he giving away his wealth?
It's no secret that Jeff Bezos is one of the richest men in the world. But what may be less well known is that he has pledged to give away most of his wealth.
There are a few reasons why Bezos might be motivated to do this. For one, he could simply believe in the importance of philanthropy and giving back to society. After all, he did sign The Giving Pledge, in which billionaires pledge to give away at least half of their wealth.
Another possibility is that Bezos recognizes that his immense wealth could be a burden as well as a blessing. By giving away much of his fortune, he can help ensure that it will be used for good rather than being wasted or squandered.
Whatever his reasons, it's clear that Bezos' pledge to give away most of his wealth is an admirable one. And it's yet another example of how he is constantly pushing the boundaries and redefining what it means to be a billionaire.
How will he give away his wealth?
Jeff Bezos has made a commitment to give away the majority of his wealth over the course of his lifetime. He has signaled that he intends to do this through a number of philanthropic initiatives, including the creation of a new foundation.
It is not yet clear how exactly Bezos will distribute his wealth, but it is likely that he will do so through a combination of direct giving and grants from his foundation. Given his experience as an entrepreneur and investor, it is also possible that some of his philanthropy will take the form of investments in socially beneficial organizations or causes.
Regardless of the exact details, it is clear that Jeff Bezos' philanthropy will have a major impact on the world. His wealth gives him the ability to make large-scale donations that can have a real impact on people's lives, and his status as a high-profile business leader means that his actions will inspire others to give back in their own way.
What are some of the causes he's interested in?
Some of the causes Jeff Bezos is interested in include space exploration, climate change, and global health. He has pledged to give away most of his wealth to charitable causes through the Bill and Melinda Gates Foundation and other organizations.
What other billionaires have pledged to give away their wealth?
In addition to Jeff Bezos, there are several other billionaires who have pledged to give away their wealth. For example, Bill Gates and Warren Buffett have both committed to giving away the majority of their fortunes. Gates has said that he plans to give away his money to charitable causes, while Buffett has said that he plans to give most of his money to the Gates Foundation.
Other billionaires who have pledged to give away their wealth include Mark Zuckerberg, Pierre Omidyar, and Azim Premji. Like Bezos, these individuals have all signed The Giving Pledge, a commitment by the world's wealthiest people to donate the majority of their wealth to philanthropic causes. By doing so, they hope to set an example for others and make a positive impact on the world. (Also Read: Istanbul Bomb Blast: Six Dead, 81 Injured—What's Happening?)