Iranian officials detained one of the country's most well-known actresses after she showed support for anti-government protesters.
Taraneh Alidoosti was arrested on suspicion of "spreading falsehoods" about the country's protest movement, according to official media.
She decried the killing of a guy for his role in the protests in an Instagram post last week. (Also Read: Ukraine war: Odesa and Melitopol under attack)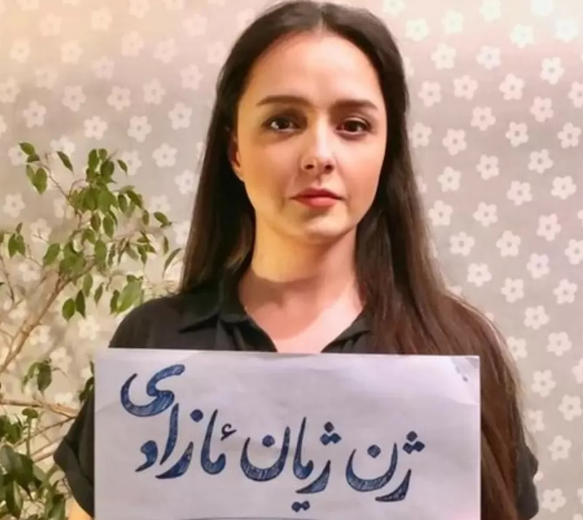 Ms Alidoosti is best recognized for her performance in the Academy Award-winning film The Salesman.
In her tweet, the 38-year-old took aim at some foreign organizations for failing to speak out against Mohsen Shekari's death.
Authorities hung him after accusing him of being a "rioter" who blocked a major route in Tehran in September and injured a member of a paramilitary force with a machete.
"Mohsen Shekari was his name. Every international organization that stands by and does nothing is a disgrace to humanity "She penned a letter.
She was arrested by police for failing to offer "any documentation in line with her statements," according to a post on the Telegram account of the state news agency IRNA.
Her Instagram account, which had over 8 million followers, was suddenly deleted.
The 38-year-old actress is one of Iran's most successful. She starred in The Salesman, which received the Academy Award for Best International Feature Film in 2016.
She has, however, become a vociferous critic of the Iranian government's attempts to quell the widespread protests prompted by the death of Mahsa Amini in police custody in September.
She gained popularity in November after uploading a selfie of herself sans a headscarf on Instagram to show solidarity with the protests.
Since the 1979 revolution, the protest movement has become one of the most severe challenges to the Iranian leadership. (Also Read: The national COVID tracking app will be disabled in China)
Authorities had already executed two men after they were found guilty of "moharebeh" – roughly translated as "enmity against God". Under Iranian law, the offense is characterized as "creating public insecurity" with a weapon by threatening life or property.