Nurturing a child's talent can be challenging. Children and adults often have different definitions of success, so it is important to understand what your child is trying to accomplish. There are several ways to encourage your child's talent and help him or her achieve their goals. (Also Read: 151 Healthy Habits That Will Transform Your Life)
Now, How to Nurture Your Child's Talent?
Unstructured play
If you want your child to develop a particular talent or skill, unstructured play is the perfect way to foster it. This type of activity helps children develop problem-solving skills and social skills as they take turns playing and learn to share. They can also use their imaginations to come up with stories and situations and make decisions together.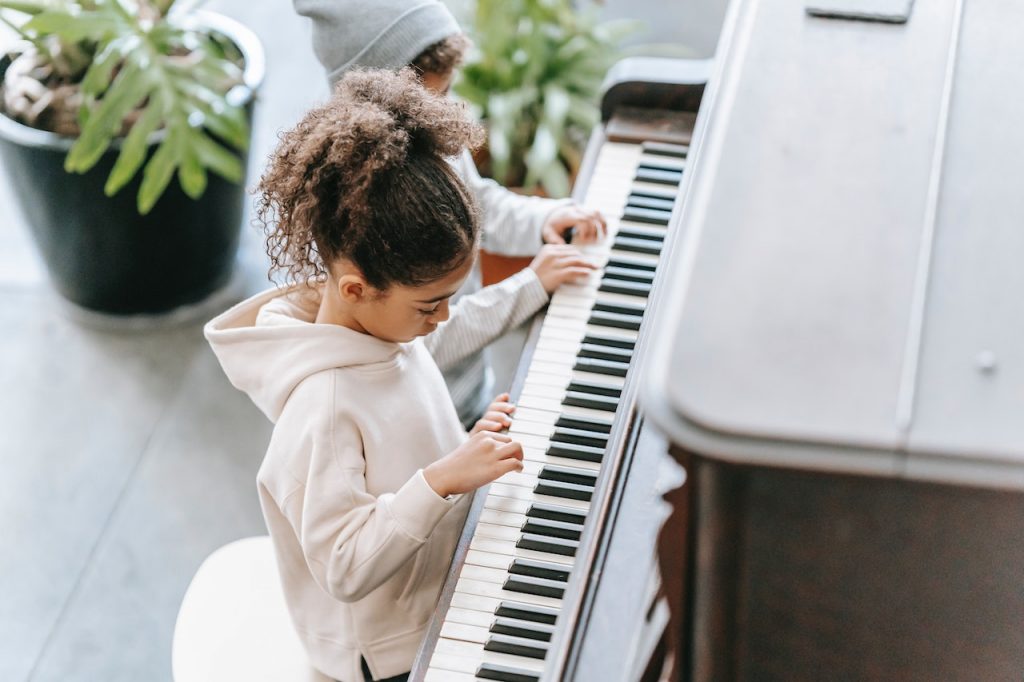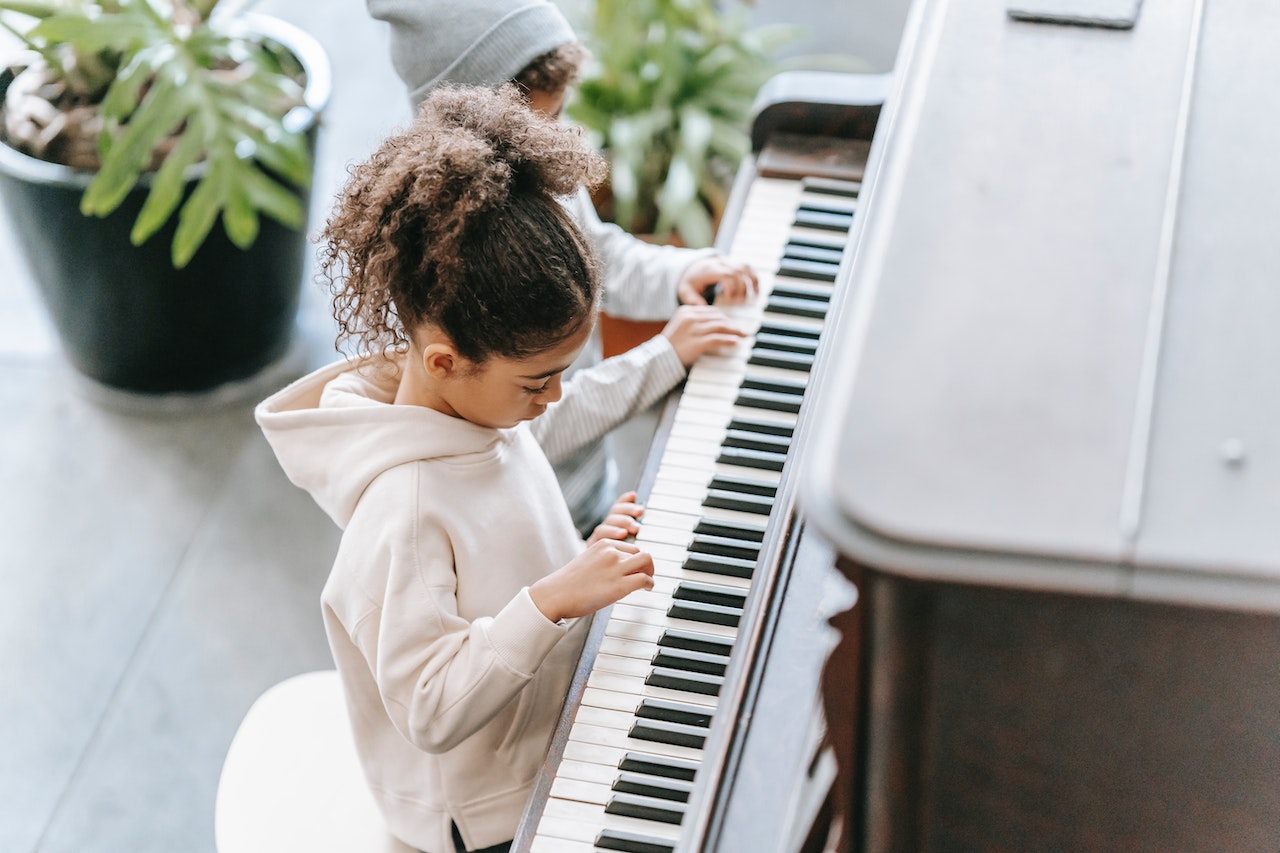 Unstructured play, which is also called free play, is crucial for your child's development. This type of play allows your child to explore, experiment, and develop their own rules. It also provides valuable opportunities to help them develop social and emotional skills. It can also help them improve their language skills and learn how to think critically and solve problems.
Studies have shown that unstructured play can increase your child's physical activity levels. Play can improve the amount of time children spend sitting and is an important way to combat sedentary behavior. According to a study by Razak et al., children aged 3 to 6 years benefit from unstructured play sessions.
In an age where digital technology has become a part of our lives, it is important to provide unstructured play for kids. By providing free play time, children develop their creativity and develop self-confidence. A great way to foster free play is by giving your child an open-ended building set. Your child can use his or her imagination and get to know other kids better with open-ended building sets.
Exposure to the arts
Experiencing the arts can be fun and exciting for young children. You can help nurture your child's creative mind by introducing him or her to all different forms of art. You can also take him or her to see performances and art exhibits and encourage him or her to create his or her own work. Children who are passionate about art may also consider enrolling in art classes.
Studies have shown that exposure to the arts can lead to higher achievement and success in school and life. A study by Americans for the Arts found that young people who participate in the arts are four times more likely to participate in science and math fairs and win writing awards. Fortunately, the PBS Kids network is dedicated to helping all children develop their talents.
Exposure to the arts can also inspire your child to try new instruments. You can take your child to a local concert or symphony to try out a different instrument. After he or she has tried out several instruments, enroll him or her in a music lesson. Likewise, you can take your child to a live performance and let him or her discuss the performance with you.
It is important to recognize your child's talent as early as possible. Some children are naturally gifted in certain areas, and may be the first person in their family to draw well or play an instrument. This may be a hidden talent, and you may discover it at home or from your child's preschool teacher. No matter what, helping your child develop his or her talent will boost his or her self-esteem and help him or her solve problems in the future.
The best way to encourage your child's creativity is to expose them to new things. You can offer art supplies and other materials and allow your child to experiment. You can also introduce him or her to great literature and music.
parents' support
Nurturing your child's talent is a great way to inspire them to pursue their dreams and passions. Children with special talents are likely to find success in their chosen fields and become happy people. Anyone who loves sports knows what it's like to reach the top. There's an adrenaline rush and the feeling of being in control. Nurturing your child's talent will help them find a purpose in life.
Nurturing your child's talent requires your continuous support, both for their flaws and successes. The more your child has your support, the more their self-esteem and confidence will grow. As a parent, you are often their first coach and can support their passions by praising their efforts and successes. Remember, your child will need plenty of practice to become good at anything, and it's your job to encourage them to continue developing their talent.
Nurturing your child's talent can also be an opportunity for you to engage with other people and explore your child's interests. Whether it's a hobby or a skill, your child can learn from other people's experiences and find new friends. If your child is particularly talented in art, for example, consider enrolling him in an art or music class after school. Also, if your child likes to dance, try to get him to sign up for ballet or modern dance classes.
Nurturing a child's talent starts early in life. The early years are an ideal time to discover a child's natural gifts and develop them with the help of a good education. Nurturing a child's talent means cultivating the child's potential and letting them enjoy the process.
Encouragement
Encouragement to nurture your child's talent is important for the development of his or her skills. It is not enough to praise your child's efforts; you should also provide him or her with the resources that will enable him or her to succeed. Your child's interests and talents may be something different from yours, so make sure you understand their goals.
Nurturing a talent often involves giving your child the freedom to explore. This can be a challenge for some parents, but it's crucial in nurturing a child's talent. You can help your child find his or her talent by spending time with him or her in different settings. For example, if your child is interested in playing the piano, try giving him or her an instrument to play. If they enjoy playing guitar strings or drums, try giving them the chance to try those as well. This will encourage them to feel more confident and enthusiastic about their interests.
Encourage your child's natural talents and interests. Having a passion for something helps a child excel in academics and other areas of life. It also helps their cognitive skills develop in a positive way. So, try to nurture your child's natural talent and see where it takes them. It can be an excellent path for your child to take!
Exposing children to the arts at an early age is crucial for developing your child's talent. While it might seem more efficient to focus on academic skills at this age, the arts help build a child's self-esteem and improve their problem-solving skills.
Self-confidence
Nurturing your child's confidence is a critical step in developing their talent. Confidence is the basis for self-respect, courage, and perseverance. According to self-esteem expert Albert Bandura, self-confidence is a critical part of a child's well-being and is related to their ability to persist and overcome difficulties. Children with high self-confidence tend to be more optimistic and positive than children with low self-confidence.
Regardless of age, children have talents that can be nurtured. Whether it's drawing, music, or technology, recognizing and encouraging their interest in these areas can help them discover their unique gifts. Taking care of these interests will also boost your child's confidence and sense of who they are.
When children learn new skills, they also gain the confidence to use them. In fact, confidence is as important as the skills a child learns. Children need to believe in their abilities and be able to handle failure when it comes to learning new things. Healthy confidence is a result of learning through mastery and failure.
As a parent, it's crucial to remember that a child's value is based on how others perceive him or her. While a child may buy into your gushing at first, they'll eventually question your sincerity. While it is important to encourage your child, make sure it is geared toward positive behavior. Don't just say "good job!"—it doesn't offer anything useful and ties their worth to one single event. (Also Read: 10 Easy Ways to Start Saving Money Every Day)