In the frontline city of Bakhmut, where Ukrainian and Russian forces have been engaged in a bloody, months-long struggle, Ukrainian President Volodymyr Zelensky paid a surprise visit.
According to the presidency, he visited the troops and presented medals to servicemen.
Russian forces have been targeting Bakhmut in the Donetsk region as a major target for months; as a result, it has sustained severe damage. (Also Read: Taraneh Alidoosti: Top Iranian actress jailed for protesting)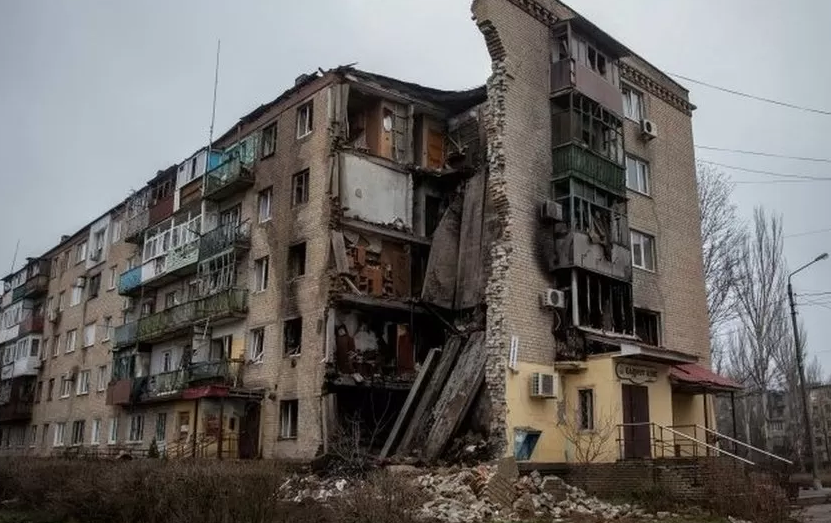 Zelensky visits the frontline city of Bakhmut
Although the offensive has been halted by Ukrainian soldiers.
A visit is a powerful act of resistance and a gesture of solidarity for Ukrainian forces fighting in some of the worst engagements in recent weeks.
His journey will be compared to recent public visits by Russian President Vladimir Putin, who on Monday traveled to Minsk for the first time in more than three years to meet with longtime ally and Belarusian President Alexander Lukashenko.
Zelensky gave his troops his best wishes in a video that was broadcast on the Freedom TV channel on Telegram.
The heroes of Bakhmut, he said, "should have what everyone has, that everything should be OK for their children, their families, that they're warm and well."
It's a difficult position that there is light and then there isn't, so I'd like to wish them light, but I can't. Being internally illuminated is crucial.
The conflict, according to him, had already cost the Russians 99,000 soldiers. Since neither Russia nor Ukraine has disclosed the entire amount of their casualties, it is impossible to independently verify this number.
Zelensky continued, "Since May, the occupiers have tried to shatter our Bakhmut, but as time passes, Bakhmut is breaking not just the Russian army but also the Russian mercenaries who arrive to replace the squandered army of the invaders."
It appears that he was making a reference to the enigmatic Wagner mercenary organization, which has been engaged in combat operations close to Bakhmut.
Zelensky had already departed the city before the announcement of his visit, according to the presidential spokesman Serhiy Nikiforov.
Other recently liberated cities, such as Kherson and Izyum, have also been visited by the president.
Moscow has poured significant resources into seizing Bakhmut, which has been the focus of the Russian effort for months.
The two most significant Donbas cities that are still under Ukrainian administration, Sloviansk and Kramatorsk, may be accessible.
However, any triumph for Russia in this area right now is believed to be mostly symbolic as Ukraine has bolstered its defenses in the neighborhood.
Commanders from both the Russian and the Ukrainian sides have referred to it as a "meat grinder" due to the significant losses suffered by both sides. The city, which had 70,000 residents before the war, is now home to very few citizens.
The invasion of Ukraine by Russia has now lasted 300 days. "What are 300 days in our more than a 300-year struggle for freedom from Russia," commented Hanna Malyar, the deputy defense minister, on Facebook after visiting Bakhmut.
We are standing. We are at war. The victory is ours! (Also Read: Users vote in support of Musk stepping down as CEO in a recent Twitter poll)